Paint Your Pet
Looking for a special gift and not sure exactly what to get? Know an animal lover or an art lover and want to find them something super unique? Well have we got the thing for you!
Artist Nicole is a watercolor artist and can turn your favorite photographs into art that you can hang and cherish for a lifetime!
9" x 12" Painting of your pet: $115.00
Add Mat and 11" x 14" or 12" x 12" Frame: $45.00
Prices are for 1 subject. Additional subjects start at $50.00
11" x 15" Painting of your pet: $145.00
Add Mat and 16" x 20" Frame: $65.00
Prices are for 1 subject. Additional subjects start at $50.00
***Custom made frames/sizes are $20-40 more***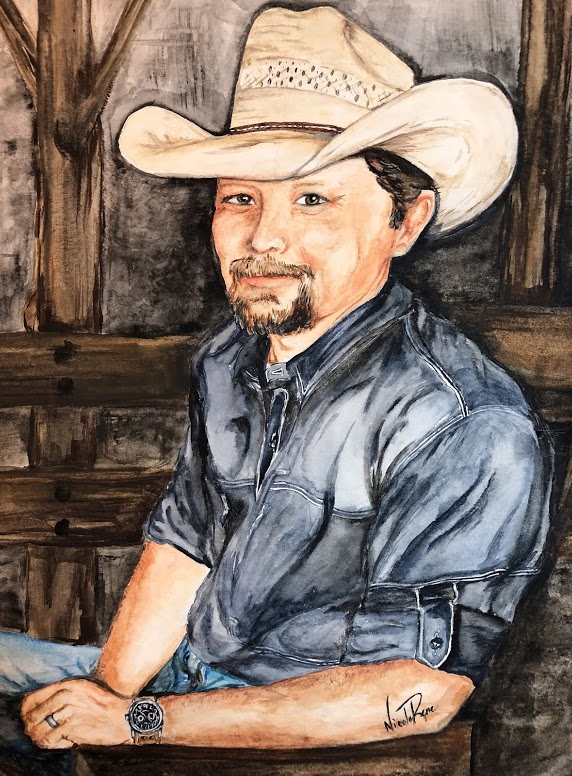 When I was younger, all I wanted to do was create and paint. I even went to school for it. Then I had my boys and my art became an afterthought.
Now that my kids are grown I'm excited to get back into some creative shoes again. I did my first painting after all these years and it felt great!
I did a portrait of my husbands boss and his wife and it turned out pretty cool and I'm really proud of it. My next painting was of my husband. Its one of my favorite picture of him on a night that I will never forget.
He took me to my first Rodeo in a very small town and we danced the rest of the night to a concert in the street. It was an amazing night with an amazing man!
And now, I am happy to share my love of painting with you for your family and pets.